M12, M18 & M30 Inductive Proximity Sensors with an Eco Friendly Design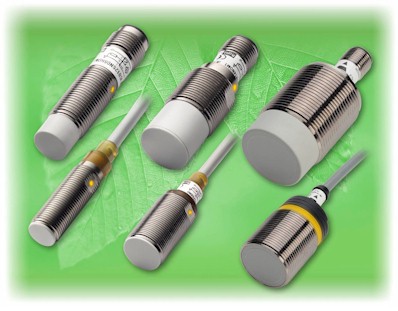 Carlo Gavazzi is excited to expand upon the next generation of our state of the art ICB Series inductive proximity sensors. In addition to the recently launched M12 housing, we now offer industry standard M18 and M30 housings. The ICB Series continues to raise the bar for inductive technology.
An all-new microprocessor provides greater reliability and repeatability, along with higher switching frequencies than possible with previous models. It also provides the opportunity for greater customization options, such as programmable outputs and programmable switching frequencies.
In addition, the ICB12 and ICB18 have two further innovations. The first is an air-core sensing coil, which replaces the traditional ferrite coil and allows higher immunity to magnetic fields, and a higher resistance to vibration and impact. The second is an eco-friendly potting material, which provides higher resistance to mechanical stress, thus increasing the reliability and stability of the sensor. These result in the ICB Series being an inherently more rugged and robust solution, with a longer lifetime than previous generations!
Key options available in the ICB Series include:
Standard and extended (2x) sensing ranges
Flush and non-flush options
Short and long housings
Nickel-plated brass housings
Pre-wired PVC cable (2m) and quick connect plug (M12) connection options
NPN, PNP, normally open and normally closed output options
Highly visible LED indication(s) for output status
We are also proud to announce some enhancements to our ICB12 models. Operating frequency has been increased from 1.5 kHz to 2.0 kHz, allowing use with high speed applications. And the LED visibility has been improved, so that they are visible clearly from the back of the sensor in addition to the sides.
The ICB Series is cURus and CE approved, and is covered by our standard 10 year warranty on inductive proximity sensors. They are available from our vast network of North American sales offices and authorized distributors.